If you're looking to sell your property any time soon, the exterior of your home can make a great difference in the way buyers feel about purchasing it. The outside of your house is the first thing potential buyers will see and emotional decisions will be made before they've even stepped inside the front door.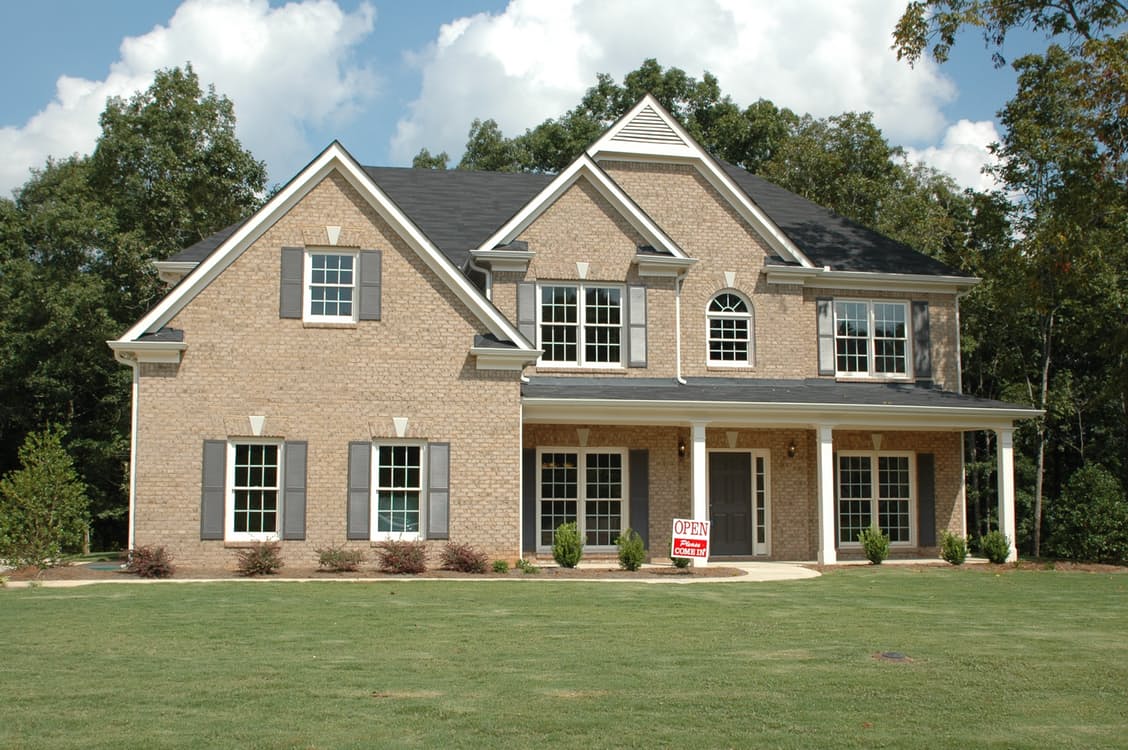 Luckily, improving your curb appeal isn't a difficult or thankless task. Small and inexpensive changes can be made to make your home much more appealing and attractive to buyers and estate agents, and could even increase the price of your home.
Follow these quick and easy tips on how to increase your seller power and ramp up your curb appeal:
Neaten up your driveway
It doesn't take much more than the wear and tear of outdoor life to make a paved or concrete driveway look tired. Spend an afternoon pulling weeds from the drive, neatening the edges, and give it a power wash. Your drive will soon be revived, no hard landscaping required.
Spruce up your front door
Give your front a door a lick of fresh paint, but make sure that it's something glossy and a clean, block colour. If you're brave enough, go for a bolder colour like red or blue that isn't only fun, but makes your door appear polished and helps it to stand out from endless rows of plain and understated doors.
Garage door
Similarly, a splash of paint to your garage door can make it look and feel like brand new. Choose a colour that's neutral and matches the rest of your home, like white or grey for example, or something bold and brilliant if you want to give your modern home a stylish accent. Just make sure it doesn't clash with the colour of your front door.
Door hardware
New hardware to your front door will have your curb appeal through the roof. All it takes is a quick polish or update of your existing door handles, letterboxes and knocker. A coordinating colour scheme of gold, brass or silver that glistens in the sun will attract new buyers and give your home a simple, uniformed style. If you have space, badges with house names and numbers will also add a homely charm. Check out our website for a great collection of affordable and high quality exterior door handles and knobs.
Exterior lighting
Adding porch lighting, even to smaller fronted homes, can really make an impact. Better yet, if your house viewings are on an evening, potential buyers will see the exterior lighting in action that makes your home appear brighter and well put-together. Solar lights are inexpensive, and you don't have to remember to turn them on.
Fencing
If you don't have fencing around your front garden but you could, it's time to get some installed. A neat fence doesn't just look tidy and attractive, but gives any potential buyer a bit of security and more control of the land. If you do have a garden fence, make sure it's stable and tidy, and give it a lick paint of you need to. Wood stain shades or white are safe and stylish choices.
Flowering garden
Bringing flowers and plants into your front garden adds texture and colour to a plain lawn space. Add hanging baskets, patio furniture, or a rock garden; anything to make your front garden appear as if it's the perfect place to spend relaxing in the summer.
Window appeal
What's in your windows can also make a difference. Get rid of any dead flowers or dusty ornaments and give your sills a clean inside and out. Unattractive or busy window displays might look interesting inside your home, but could look completely different from outside. Make sure you consider this when preparing the interior of your home for sale.
These simple tips will have you well on your way to tugging at buyers' heart strings before they've opened your front door. Remember not to neglect the interior or your home which is just as important, but at least with just a little bit of curb appeal you'll be well on your way to making that sale.