Premier Door Handles stock a wide range of handles from the top-rated suppliers and manufacturers in the industry. Each company has their own individual style, so you are sure to find handles that will complement your home or office style - whether that is with the Italian elegance of a Serozzetta handle or the traditional style of a Ludlow Foundries product.
At Premier Door Handles we only use the manufacturers who we consider to be the very best in the business - meaning that we can offer the last word in door handles and door knobs that look great and are built to last, giving you the latest in design and innovation at very affordable prices. Because of the high-quality materials and cutting-edge construction methods used in creating these products, most of them offer an extensive manufacturer's guarantee of either 5, 10 or 25 years giving you the peace of mind that comes from purchasing a quality product that is built to last.
You'll find a wide range of products from these carefully selected companies and brand names throughout our website and you can rest assured that each has been chosen because of their expertise and individual flair. This means we can offer you an enormous variety of sublime styles and fine finishes.
If you are just starting the process of choosing your door handles or knobs, here is a short guide to our chosen suppliers:
FORTESSA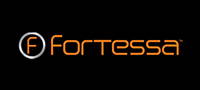 The amazing Fortessa Collection is one of the more recent additions to the Premier Door Handles family, and is an incredibly innovative brand offering a unique and modern twist on door handles and door accessories. Every product is manufactured using the very best materials available, and each item in the range boasts remarkable attention to detail - giving you the look you want for a unique and fabulous looking door.
There is no doubt that choosing Fortessa means quality every time - these exquisite handles have been crafted using modern design concepts to look and feel wonderful in whichever domestic or commercial setting you choose to use them. Additionally, as you would expect from the Fortessa brand, which is becoming synonymous with quality design construction and customer satisfaction, you benefit from a 10-year mechanical guarantee - so you have the peace of mind that your new handles will continue to give you performance and satisfaction for the years to come.
Whether you are looking for satin or polished chrome handles, or a striking dual finish you are sure to find something ideal in the Fortessa collection - and there is a growing treasure trove of other door hardware and ironmongery too, including a range of thumb-turns, locks, escutcheons and other accessories.
CARLISLE BRASS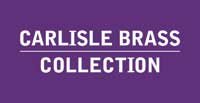 Quite simply, the award-winning UK-based firm Carlisle Brass are the ultimate professionals when it comes to offering depth of range, excellent product quality and enviable style. Their talented team of designers are constantly striving to bring new ideas, materials, finishes and detail to their products - which is why they are widely-regarded as the industry leaders. All of their products are rigorously tested so you can be certain of great durability, strength and performance. Carlisle Brass is no stranger to style and design with a number of distinctive handle designs (which have inspired countless imitators), and they also have a number of very affordable pieces which don't compromise on quality of construction or finish.
As well as their core product range, Carlisle Brass have also created a number of very well-regarded ironmongery brands offering more specialist collections of handles, knobs and other door furniture, and we are proud to stock the very best products from these additional brands - which give you many more possibilities to style your home.
Within these additional ranges you will find modern looks and contemporary styling, as well as more traditional and period designed door hardware - not to mention a bewildering array of finishes including brass, antique brass, polished chrome, satin chrome, stainless steel, porcelain, glass and so much more!
EUROSPEC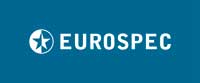 The Eurospec name is synonymous with extremely practical, long-lasting and hard-wearing products. You will find a variety of architectural ironmongery ideal for commercial use as well as modern residential homes. From door accessories, locks, latches, cylinders and hinges, to door knobs, door handles, cabinet hardware, bathroom accessories and more - the Eurospec range features a huge number of very practical products.
The Eurospec collection has mainly been designed for sleek good looks and ease of use. You will notice the ergonomically designed handles which are handsome and comfortable to grip. The materials are very durable, including hard-wearing brass, chrome and stainless steel - and best of all the collection is affordable while never compromising on the quality that you would expect from a Carlisle Brass. A popular range used extensively by interior designers, it's an ideal choice if you have a busy family home due to its practical construction. Eurospec hardware also lends itself well to offices and other commercial properties.
SEROZZETTA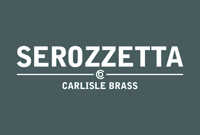 When you first hear the name Serozzetta it might conjure up imagery associated with Italian flair and design - effortless chic - and rightly so! Serozzetta has been meticulously designed to bring you inspirational European styling at an extremely affordable price.
This exquisite collection is mostly aimed at modern homes, suiting apartments, family homes, town-houses and those looking for functional yet fashionable style for their external or internal doors. Within the Serozzetta collection you will find numerous high quality door accessories and window fittings as well as their famous collection of handles on rose and backplates, most of which are suitable for indoor or outdoor use. Each piece has been carefully designed to bring you ergonomic, fluid shapes in a choice of attractive and hard-wearing finishes - it's truly a collection based on innovation. Every piece of the Serozzetta range has been manufactured to a high quality finish and it is built to easily withstand day-to-day use for many years to come.
DELAMAIN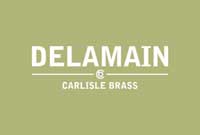 Inspired by the French Regency period, the Delamain Collection is a luxurious range of crystal, porcelain, ceramic, brass, chrome and wooden door knobs which will work beautifully used in both modern and traditional settings. There are various designs within the Delamain brand, innovative creations produced by a top-class design team - bringing you a new dimension in door knobs.
Delamain is a genuinely outstanding door knob range, which demonstrates excellent craftsmanship, flair and design quality, where innovation and performance work hand in hand.
LUDLOW FOUNDRIES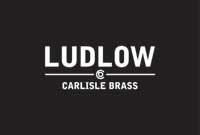 You cannot fault the hand-made Ludlow Foundries collection of incredibly detailed black antique, pewter and beeswax finish Gothic-inspired door furniture. Each rustic looking piece has been inspired by history and would lend themselves particularly well to large or heavy wooden doors as well as rustic cottage style settings. The design really is a step back in time, steeped in extravagance and mood. Ludlow Foundries manages to achieve unbeatable style and performance - a practical solution for your door yet boasting an eye-catching design which is bound to be noticed by all who set foot into your home. There is no doubt choosing Ludlow Foundries door handles, knobs or accessories will really bring out the character of your home.
DE L'EAU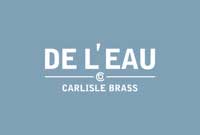 The De L'eau Collection is a beautiful range of complementary bathroom fixtures, fittings and accessories which has been designed to enhance the appearance and functionality of your bathroom. Made out of hard-wearing materials and rigorously tested so your fittings will last for many years, De L'eau products will continue to look as good as the day you first installed them.
They are an affordable choice and very well-made with a wide range of inventive, versatile designs. De L'eau has been specifically created to suit contemporary and modern homes as well as commercial properties, though they fit in well in many other settings too.
With its bright chrome sheen, De L'eau offers you great performance with enviable style, and gives the finishing touch you want to your bathroom.
FINGERTIP DESIGN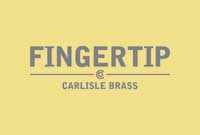 The FingerTip Design collection is especially created for cupboards and cabinets, and includes a wide choice of different kitchen handles, cupboard handles and pull handles which will be admired by all who use them. Most Fingertip Design products are suitable for modern and traditional homes and reflect both elegance and practicality. There is a large selection of different finishes to choose from, making it easy for you to achieve the look you desire - from stunning crystal to pewter, from porcelain to chrome.
The Fingertip Design Collection has been created to blend well with many different types of kitchen, so whether you live in a period style home with heavy furniture or a sleek modern apartment - you will definitely find something sensational to complement your other furniture.
MANITAL

Manital is an increasingly-popular collection of superb-quality luxury door handles on rose constructed out of brass, satin nickel, dark bronze or chrome. Each piece adds some distinctive character to your door and products from the collection will work well in various settings, whether modern or traditional - including in offices or other commercial buildings. Manital offers exceptional style with a twist. Each piece has been designed to stand the test of time offering you a fantastic blend of affordability, quality and innovative design. Never ordinary - Manital is extraordinary!
For any other queries on our door handle suppliers please contact us here or drop us a line - our customer services team will be delighted to help you 7 days a week. We also offer free UK mainland delivery on all orders over £70. Additionally, Premier Door Handles are confident our prices are the lowest around - that's why we offer to 'price match' if you find the same product cheaper elsewhere.
Although they are all excellent quality products, there can be quite significant differences between the styles of products made by each different company or range.
For more information about the differences between the handles from different door handle companies, or for help deciding which one is right for you, please get in touch with us today on 01506 467730.